Testimonials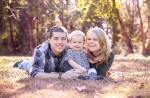 M Family - Glorious Transformations Sessions
Jenifer has taken so many wonderful pictures of my little girl and family. Every image she has taken has a special meaning behind it. We absolutely love her work and we highly recommend her for all occasions. Thanks again for always capturing such priceless pictures! We will cherish our pictures forever! - Holly M.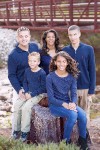 K Family - Signature Family Session
Jenifer is an awesome photographer! - Alana K.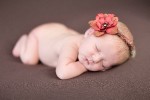 Baby N - Amazing Blessing Newborn Session
I am so pleased with jen's work! My sweet baby girls newborn pictures couldn't have been more perfect. We will definitely be using her as our permanent photographer :-) - Krista T.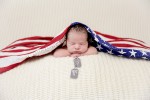 Baby G - Amazing Blessing Newborn Session
Love Jen! She took my newborn'a pics and couldn't be any more thrilled about them! She took the time to ask me what his nursery was decorated in, what I had in mind for photos and took my ideas and made them awesome. She also had a ton of patience with my less than willing 6 year old for portraits! :-) - Shari W.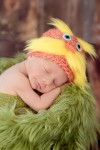 Baby M - Amazing Blessing Newborn Session
Jenifer is an outstanding newborn photographer. She photographed my sweet little 5 lb baby boy! She was professional, patient, and caring. She is a good friend and fellow photographer. I always enjoy seeing her creative work. Absolutely recommend! - Amber F.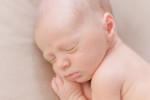 Baby A - Amazing Blessing Newborn Session
Jen is the absolute best in the area! She was so patient with my little guy and really took the time to get to know our family in order to personalize our session. If you value custom photography and all that comes with it, then I highly recommend Jenifer Fennell Photography. - Kat S.
Baby W - Amazing Blessing Newborn Session
Jenifer did an amazing job with my daughter's newborn photographs. She is so patient and professional. If you value the art of child and family photography, book a session with her. She works within her promised timeframe and delivers excellent results. Her passion and professionalism definitely show in her final product. - Amy V.
Y Family Mini-Session
Jenifer made what is usually a pretty stressful experience, FUN, EASY and COMFORTABLE! My 3 children LOVED her, she completely caught their personalities, let them make suggestions of what type of photos they'd like. My 1 year old has special needs, and was also all over the place, and she was patient and got the most amazing photos of him, which I thought wasn't possible. I would definitely recommend her to any friends, and will be using her services again. - Kia Y
F Family Limited Edition Easter Session
Jenifer took our family Easter pictures this year! She is very talented at what she does, plus very patient! We had 8 month old twins at the time, so patience was needed! Jenifer even brought live bunnies as props for the shoot! I was beyond amazed with the finished product, and she didn't take long at all for the editing process! I would definitely recommend her! - Jessica F
Baby A - Amazing Blessing Newborn Session
Jen has photographed both of my babies since the day they were born. Her patience and attention to detail are so greatly appreciated to help alleviate some of the stress of trying to get my kids to sit still and smile for pictures. Her creativity and finesse when working with newborns and kids is really the key to getting amazing portraits. Would highly recommend! Kat S.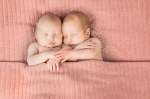 Baby C & Baby L Twins - Amazing Blessing Newborn Session
There is not enough good I could say about Jenifer and her immense skill as a photographer. She is educated in technique and has the passion that makes her stand out. I did my twins' newborn shoot with her and was largely impressed with her knowledge of methods/poses/etc and her patience with two squiggly babies. Her studio is a tidy and fully stocked area where you can have photos done comfortably, and she's really a joy to work with-- very down to earth and personable. Her products and prints come out phenomenally and the pictures we had done will always be up in our house. I absolutely plan to use her again for our family pictures and would recommend her to anyone. - Julianne O